Photos from the Photo Gallery
(Click the photos for more and larger pictures).
---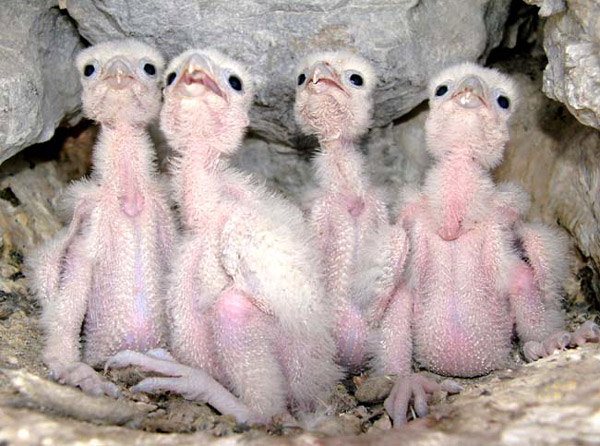 Spring is the time of the year when new chicks make their debut. Many contributing photographers to the Utah Birds Photo Gallery have captured photos of these cute and bewildered little creatures soon after their arrival into their new world. There are featherless chicks like the the weak-necked pink-skinned Prairie Falcon hatchlings in the photo to the right taken by Kent Keller .........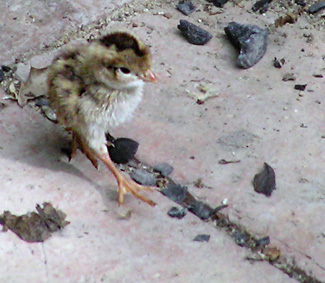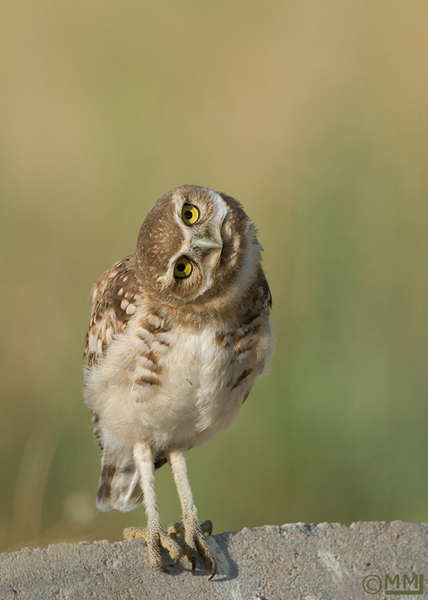 ...and have young birds striking out on their own, like the California Quail in the photo on the left taken by Erick Huish. And photos of birds, literally trying to figure out which way is up, like the Burrowing Owl on the right captured by Mia McPherson.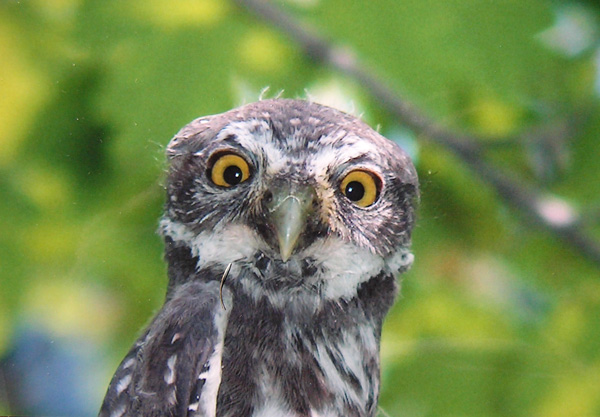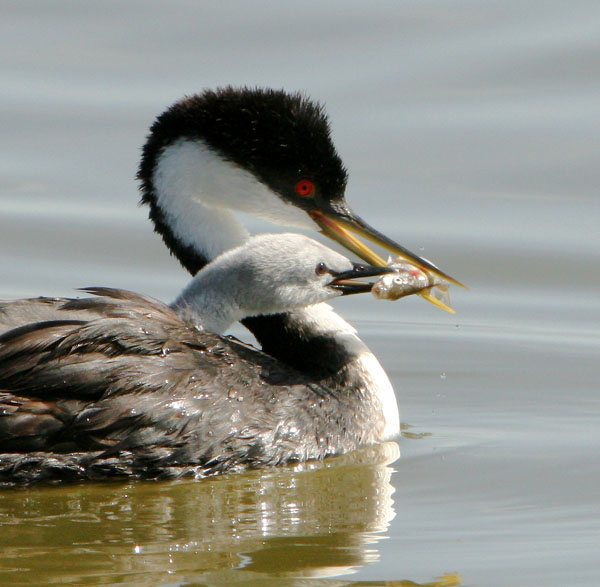 The young Western Grebe on the left might be pleased to find himself on a free cruise with a free buffet, while this little Northern Pygmy-Owl on the right, photographed by Andrea Faust, may be saying, "This isn't at all what I expected."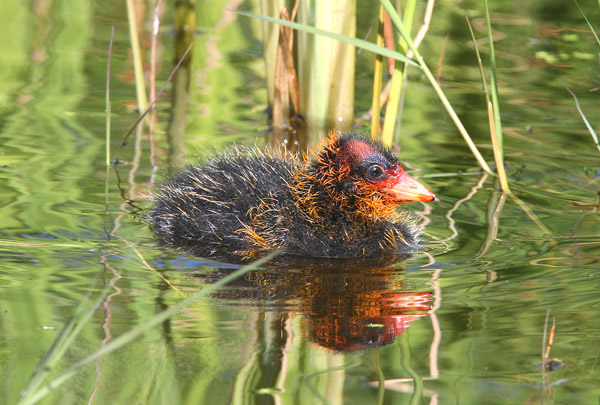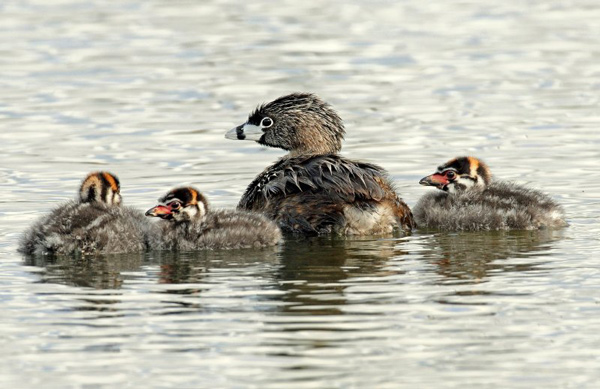 The American Coot on the left pictured by Jack Binch found himself in a clown outfit while the Pied-billed Grebe chicks were decked out with war paint, though they're destined to by quit peaceful as adult .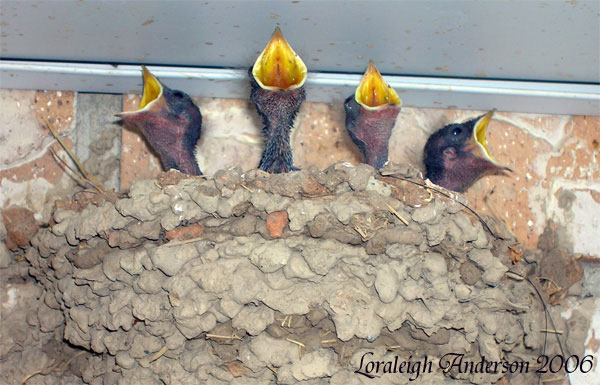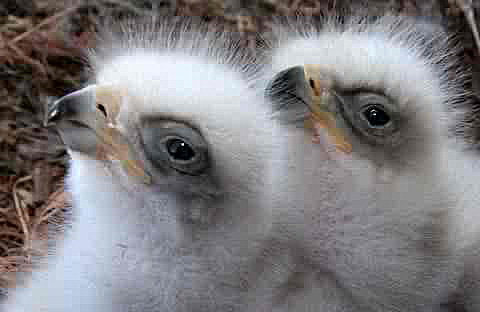 Are the Barn Swallows on the left, photographeed by Loraleigh Anderson, destined to be singers or bud swallowers? Or the noble-looking eaglets on the right destined to be fierce hunters?
If you'd like to peruse some comical, sometimes strange but always very cute photos of young birds. click on the links below to see what we presently have in our Photo Gallery. [88 species]

WATERFOWL & GAME BIRDS
Canada Goose
Mallard
Ruddy Duck
California Quail (2)
Gambel's Quail
Chukar
Gray Partridge
Dusky Grouse
Common Loon
Pied-billed Grebe
Red-necked Grebe
Western Grebe (2)
Clark's Grebe
American White Pelican
White-faced Ibis
VULTURES, HAWKS & EAGLES
Turkey Vulture
Osprey
Golden Eagle (2)
Red-tailed Hawk
Prairie Falcon

MARSH HENS, CRANES & SHOREBIRDS

Virginia Rail (2)
Sora (2)
American Coot (2)
Sandhill Crane (2)
Piping Plover
American Oystercatcher
Killdeer
Black-necked Stilt
American Avocet
Spotted Sandpiper
Long-billed Curlew
Black Skimmer

DOVES, PIGEONS & OWLS

Band-tailed Pigeon
Mourning Dove
Barn Owl
Western Screech-Owl
Great Horned Owl (2)
Northern Pygmy-Owl
Burrowing Owl (2)
Spotted Owl
Long-eared Owl
Short-eared Owl
Northern Saw-whet Owl

GOATSUCKERS & HUMMINGBIRDS

Common Nighthawk (2)
Common Poorwill
Broad-tailed Hummingbird

FLYCATCHERS, JAYS, SWALLOWS, WRENS, THRUSHES, etc.

Western Kingbird (2)
Eastern Kingbird
Loggerhead Shrike
Gray Vireo
Gray Jay
Steller's Jay
Woodhouse's Scrub-Jay
Clark's Nutcracker
Black-billed Magpie (2)
American Crow (2)
Cliff Swallows
Barn Swallows (2)
Black-capped Chickadee
White-breasted Nuthatch
Rock Wren
Mountain Bluebird (2)
American Robin (2, 3)
Northern Mockingbird
Sage Thrasher
European Starling

WARBLERS, SPARROWS, TANAGERS & GROSBEAKS

MacGillivraysWarbler
Yellow-rumped Warbler
Green-tailed Towhee
Spotted Towhee
Chipping Sparrow
Lark Sparrow
Western Tanager
Black-headed Grosbeak
Lazuli Bunting
Japanese White-eye

BLACKBIRDS, ORIOLES, FINCHES, etc.

Bobolink
Red-winged Blackbird
Yellow-headed Blackbird
Great-tailed Grackle
Brown-headed Cowbird
Bullock's Oriole
Baltimore Oriole
Cassin's Finch
House Finch
Red Crossbill
Common Redpoll
Lesser Goldfinch
American Goldfinch
Evening Grosbeak
House Sparrow
---

ŠAll photos require permission from the photographer for use.