2020 Birders Challenge
Challenge intro and items
Challenge sheet
Newsletters & Articles
Newsletters
Field Trip Reports
Bird of the Month
Feature Articles
Special Reports
Hotline Sightings
Recent Sightings
Local email list (ucbirders)
Subscribe to other Utah Lists
Places to Bird
Utah County
Utah State
Birding & Birders
What we do
People to Contact
E-mail
ucbirders@utahbirds.org
The Utahbirds Website
Utahbirds.org
January Newsletter Facebook page
---
January Meeting:

Thrusday, January 9th, 2020, at 7pm
UCB Dinner at Golden Corral (225 W University Pkwy) in Orem. We will have a back room reserved for our group and will introduce the new board and the 2020 challenge. Pay on your own and join us for dinner!

Upcoming Field Trips:
January 20, 8:30 am
Martin Luther King Jr. Day, led by Sam Phillips and Keeli Marvel.

Meet at 8:30am at the AF Park and Ride on Pioneer Crossing. We will carpool to Lee Kay Ponds and Decker Lake. This trip will also fulfill the challenge goal to see 20 birds on the 20th of the month. If the Brant is still around we'll try and find it as well.

Field Trip Reports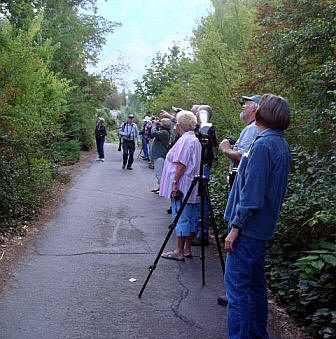 Nebo Bench Field Trip
14 Sep 2019, by Suzi Holt
River Lane / Sandy Beach Field Trip
12 Sep 2019, by Suzi Holt
Mirror Lake Highway Field Trip
20 Jul 2019, by Suzi Holt
Diamond Fork Canyon
20 Jul 2019, by Suzi Holt
Owling the Nebo Loop
11 Jul 2019, by Suzi Holt
Nebo Loop
11 Jul 2019, by Suzi Holt
Warm Springs WMA
13 Jun 2019,
Washington County Field Trip
31 May - 1 Jun 2019
Utah County Hotspots Field Trip
13 May 2019
Fish Springs NWR
19 & 20 Apr 2019
Waterfowl and Raptors!!!
2 Mar 2019
Delta Snow Goose Festival
23 Feb 2019
Gull Identification, ENC
2 Feb 2019
Payson Cemetery, Salem, etc.
18 Jan 2019
New Years Day - Utah County
1 Jan 2019


(and many more)