2020 Birders Challenge
Challenge intro and items
Challenge sheet
Newsletters & Articles
Newsletters
Field Trip Reports
Bird of the Month
Feature Articles
Special Reports
Hotline Sightings
Recent Sightings
Local email list (ucbirders)
Subscribe to other Utah Lists
Places to Bird
Utah County
Utah State
Birding & Birders
What we do
People to Contact
E-mail
ucbirders@utahbirds.org
The Utahbirds Website
Utahbirds.org
January Newsletter Facebook page
---
With a covid vaccine becoming available, the end of all this craziness is hopefully in sight, and maybe this year we'll be able to meet in person once again. Until we can safely do so again we are going to resume our UCB meetings in virtual format.
Our January awards ceremony will be held virtually via Zoom, an app you can download here:
https://zoom.us/
on most computers and smart phones, or join via the web link invitation below or alternatively (if you can't join on the computer) through a call-in phone number (any of the ones listed below). For our meeting this month we will announce the names of those who completed the 2020 challenge and invite anyone who wants to share their favorite memories from completing the 2020 challenge. Hope to "see" you all there!
(The's a link to the meeting in the Newsletter)
Field Trip Reports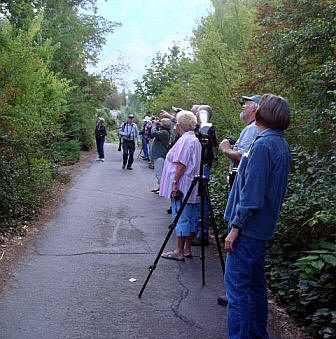 (Latest Reports)

Delta Snow Goose Festival.
21 Feb 2020, by Suzi Holt
Gull ID Clinic and Gullstravaganza.
1 Feb 2020, by Suzi Holt
Twenty on 20th - Lee Kay Ponds
20 Jan 2020, by Leena Rogers
First Twenty for 2020.
1 Jan 2020, by Suzi Holt
Annual Wild Turkey Trot
23 Nov 2019, by Suzi Holt
Northeast Reservoirs Field Trip
26 Oct 2019, by Suzi Holt
Big Sit - Provo Airport Dike
12 Oct 2019, by Suzi Holt
Nebo Bench Field Trip
14 Sep 2019, by Suzi Holt
River Lane / Sandy Beach Field Trip
12 Sep 2019, by Suzi Holt
Mirror Lake Highway Field Trip
20 Jul 2019, by Suzi Holt
Diamond Fork Canyon
20 Jul 2019, by Suzi Holt
Owling the Nebo Loop
11 Jul 2019, by Suzi Holt
Nebo Loop
11 Jul 2019, by Suzi Holt
Warm Springs WMA
13 Jun 2019,
Washington County Field Trip
31 May - 1 Jun 2019

(and many more)