2018 Birders Challenge
Rules
Spreadsheet or PDF
Newsletters & Articles
Newsletters
Field Trip Reports
Bird of the Month
Feature Articles
Special Reports
Hotline Sightings
Recent Sightings
Local email list (ucbirders)
Subscribe to other Utah Lists
Places to Bird
Utah County
Utah State
Birding & Birders
What we do
People to Contact
E-mail
ucbirders@utahbirds.org
The Utahbirds Website
Utahbirds.org
---
August Meeting: August 9th at 7 PM:
Summer Picnic at Rock Canyon Park, in Provo
The picnic will be Potluck. (Cups, plates, utensils and water will be provided). We will be in one of the pavilions on the north end of the park near the water tanks (The park address is 2620 North 1200 East, in Provo -- NOT the trailhead at the mouth of Rock Canyon).

Field Trip Reports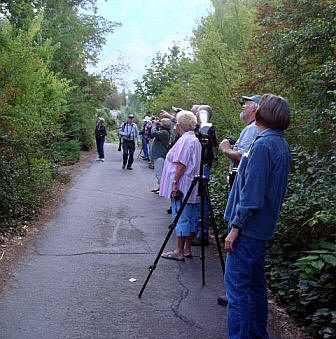 Washington County
1-2 June 2018
Utah County Hotspots
14 May 2018
SF River Trail / Payson Hollow
5 May 2018
River Lane / Sandy Beach ...
14 Apr 2018
Emma Park Road / ...
24 Mar 2018
South Fork / Sundance
10 March 2018,
Delta Snow Goose Festival
24 February 2018
Alta Feeders
10 February 2018, by Suzi Holt
Salem Pond and Surroundings
20 January 2018
New Year's Day Birding
1 January 2018
Provo Christmas Bird Count
16 December 2017
Antelope Island
9 October 2017
Squaw Peak Hawkwatch
16 September 2017
Dimple Dell Park and nearby areas
24 June 2017
UT Lake North Shore Trail
3 June 2017
East Bay
14 January 2017