Popular Birding Places
Emery County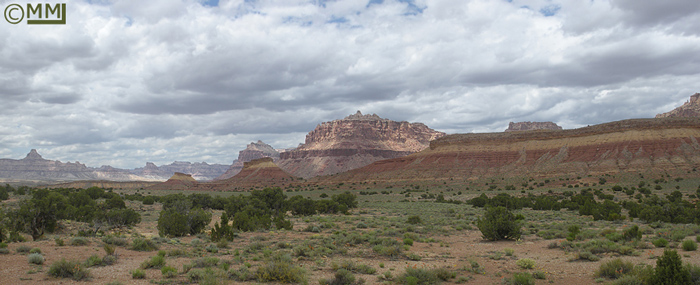 North San Rafael Swell by Mia McPherson İMia McPherson

(To print a county map along with this information, go to the Print Center)
---
Buckhorn Wash (See San Rafael Swell Rec. Site)
---

Directions: Drive to the small town of Elmo, then turn south on the Cleveland-Lloyd Dinosaur road, following it until it passes through the Desert Lake Wildlife Management Area. ~ Robin Tuck
---
Directions: From UT 10 in Ferron, take the Ferron Canyon Road (FR 022) which leads 28 miles to Ferron Reservoir.
---
Directions: Green River is located just east of the intersection of I-70 and Hwy 6, 191.
eBird Data: | Green River SP | Green River WTP | Green River -- Main St River Crossing |
| Little Valley Rd (Grand Co.) |

---
st from Huntington on SR 31. The road reaches Huntington Reservoir after about 19 miles and connects to the Fairview Canyon road a few miles after that.
---
Directions: A little ways north of Huntington on Highway 10 turn west on Mohrland Road and proceed a short distance to the reservoir and state park.
---
Joe's Valley Road
Directions: Take SR 29 going west out of Orangeville. The reservoir and valley are about 12 miles away.
---
Directions: Go 4 miles west of Ferron on Ferron Canyon Road
---
San Rafael River Recreation Site
Directions: From Castle Dale go east on the Green River Cutoff Road towards Buckhorn Wash. Go about 23 miles to the recreation site on the San Rafael River at the mouth of Buckhorn Wash.
---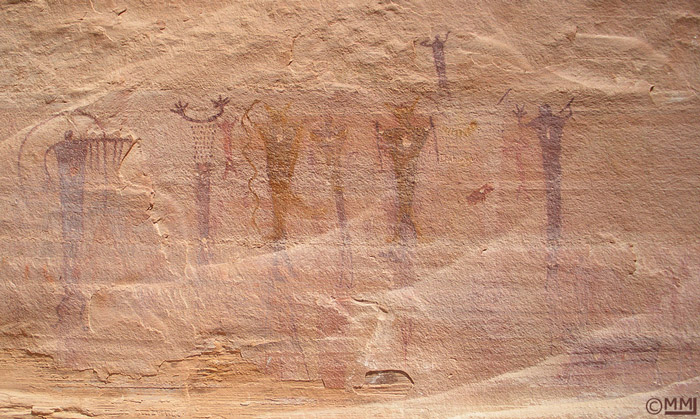 Pictographs of Figures with Holes in Their Chests -- North San Rafael Swell
by Mia McPherson İMia McPherson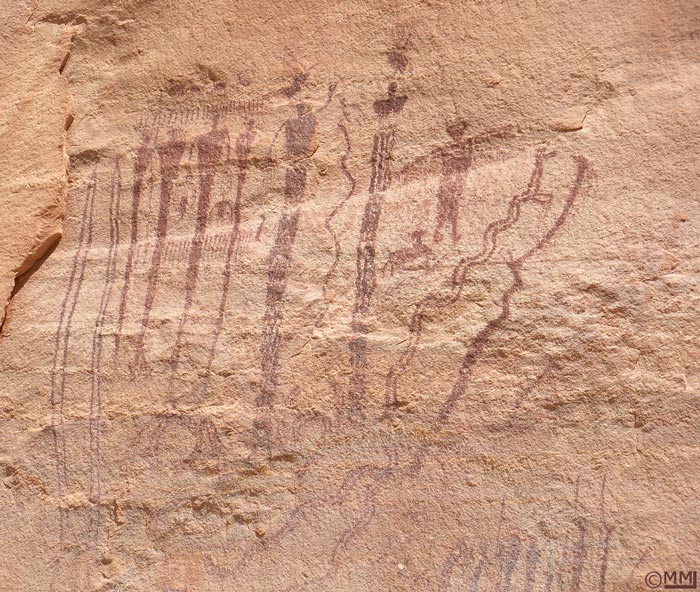 An Intricately Detailed Pictograph -- North San Rafael Swell
by Mia McPherson İMia McPherson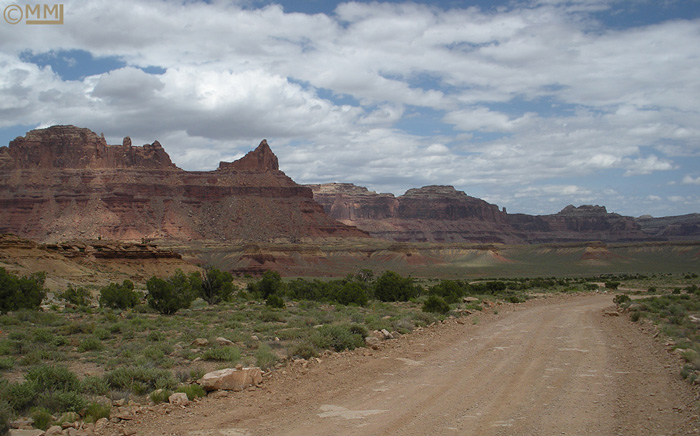 On the Road to Mexican Mountain
by Mia McPherson İMia McPherson