---
Echo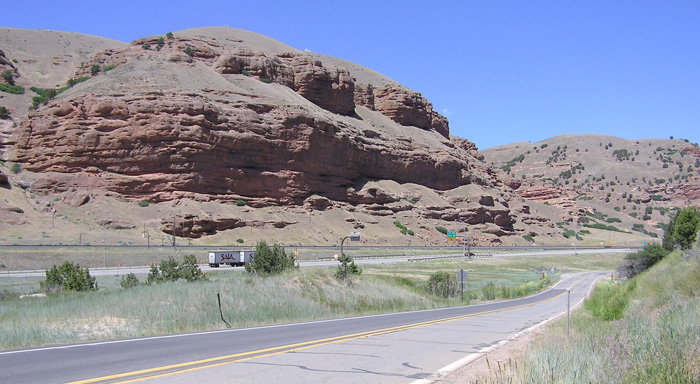 Cliffs at Echo Junction Staff Photographer ©Utahbirds.org (2013)

---
Nearby: Henefer, Echo Reservoir, Chalk Creek, Rockport Reservoir
~ Information by Dave Hanscom
---
Directions: The exit to Echo (#169) come immediately to the east of where I-80 and I-84 intersect so you've got to be prepared before you get there. Take the Echo exit and go north under the freeway to the "T" intersection. The cliffs are to the right and the town of Echo is to the left.
Birding: Go right on the frontage road and check out the cliff for White-throated Swifts, Violet-green Swallows, Rock and Canyon Wrens, Peregrine Falcons, American Kestrels, Lazuli Buntings and Spotted Towhees.
eBird Data: | Echo Canyon | Echo Reservoir |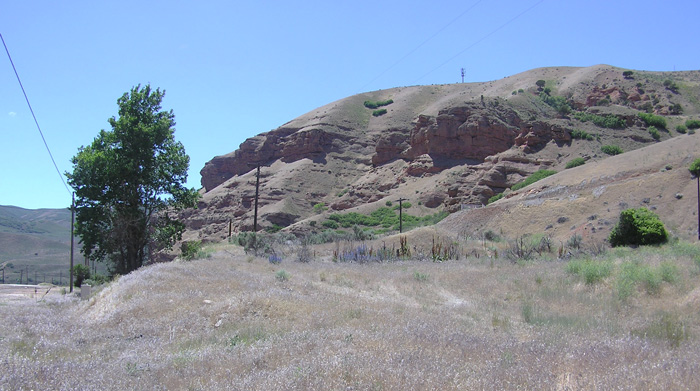 You can continue on this road for several miles to look for these birds.
This road parallels I-80 for about 10 miles up Echo Canyon before merging with it. Another 13 miles on the interstate gets you to the Wahsatch train stop (exit 191).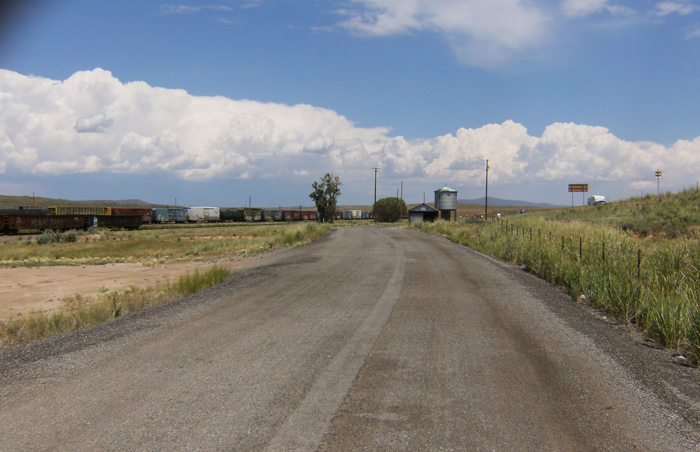 Wahsatch Road Dave Hanscom ©Dave Hanscom (2013)

From there you can continue northeastward along the frontage road and look for raptors flying over Deseret Ranch. Also, the dirt road that goes east from I-80 at that exit is a good place to find Sage Thrashers, Brewer's Sparrows and Say's Phoebes.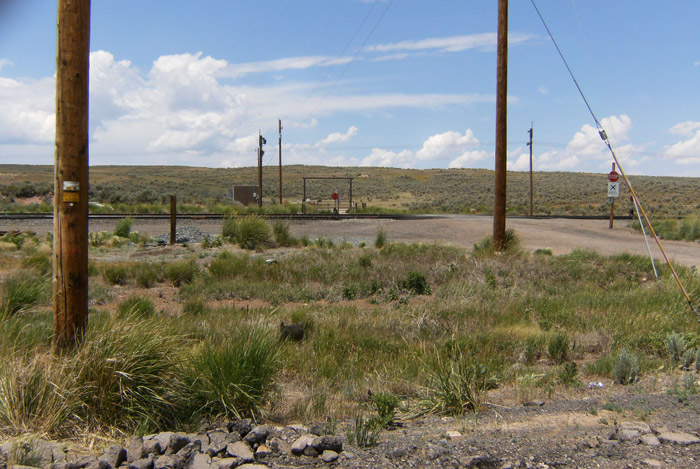 Wahsatch Train Stop -- Looking toward Desert Ranch Dave Hanscom ©Dave Hanscom (2013)

Go back to the "T" intersection and continue straight going west for about 1 mile to the town of Echo. Go to Temple Lane, turn right and proceed a short distance to the small chapel where you can park. You can check out the cliffs for White-throated Swifts, swallows and raptors and the trees around the chapel for Bullock's Orioles and other birds that may be attracted to this small group of large trees.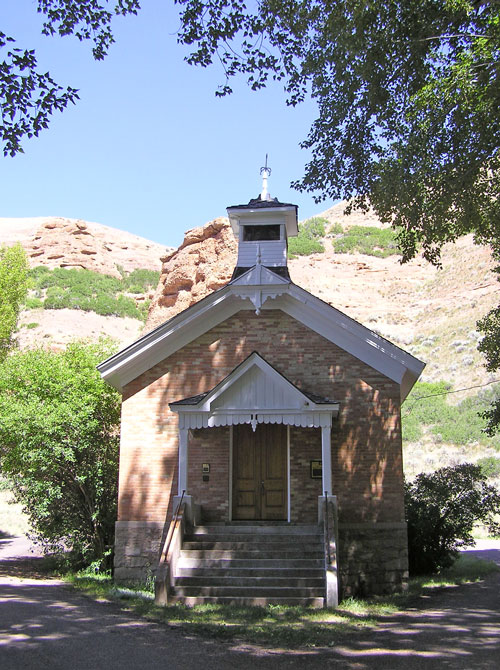 At the End of Temple Lane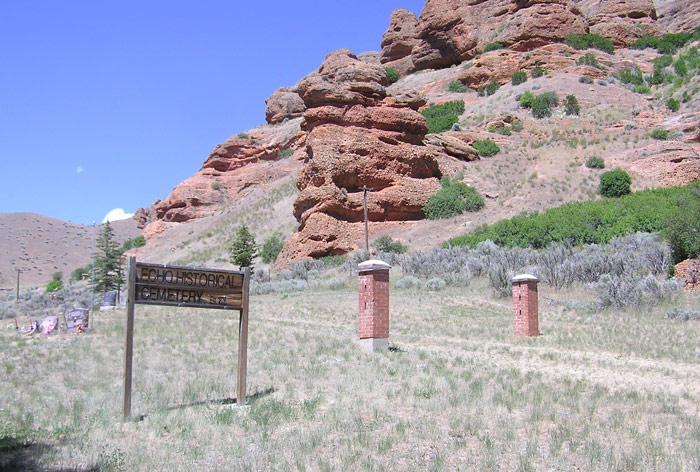 The Cemetery, Fields and Cliffs Behind the Chapel
Un-credited Photos by Staff Photographer ©Utahbirds.org (2013)

---