---
Jeremy Ranch - East Canyon Ranch Road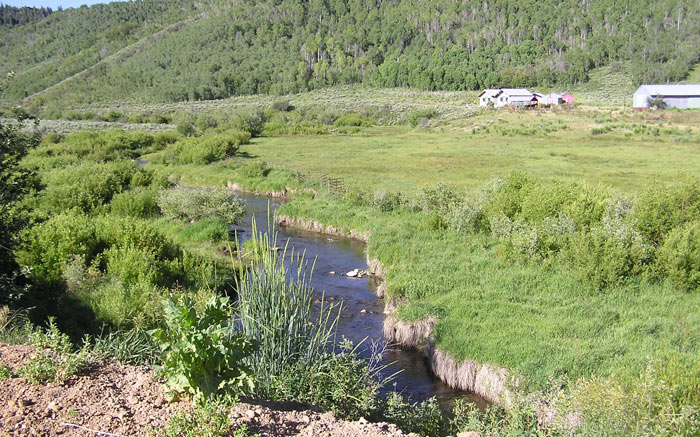 East Canyon Ranch Road by Staff Photographer ŠUtahbirds.org (2013)

---
Near by: Park City Resort Trails, Deer Valley Trails, Richardson Flat, Swaner Preserve
~ Information by Dave Hanscom
---
Directions: Take the Jeremy Ranch exit of I-80 (about 9 miles northwest of Park City) and go north. Immediately turn left onto the frontage road and go about a tenth of a mile to a roundabout where you will turn right onto Jeremy Ranch Road. (Set your odometer - distances will be measured from this point).
Birding: Continue on Jeremy Ranch Road 0.7 miles through the Jeremy Ranch Golf Course to the north side where there is a pond skirted by the Weber River.
eBird Data: | Jeremy Ranch | Jermey Ranch Rd |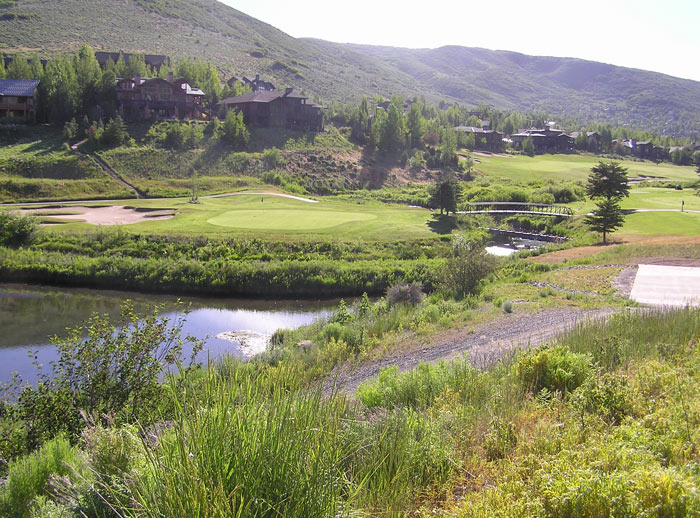 You can check for swallows here and make a stop if there is other interesting bird activity.

Continue another 0.4 miles on the now unpaved road to where the river is closer to the road and there is a large area of willows and wet lands.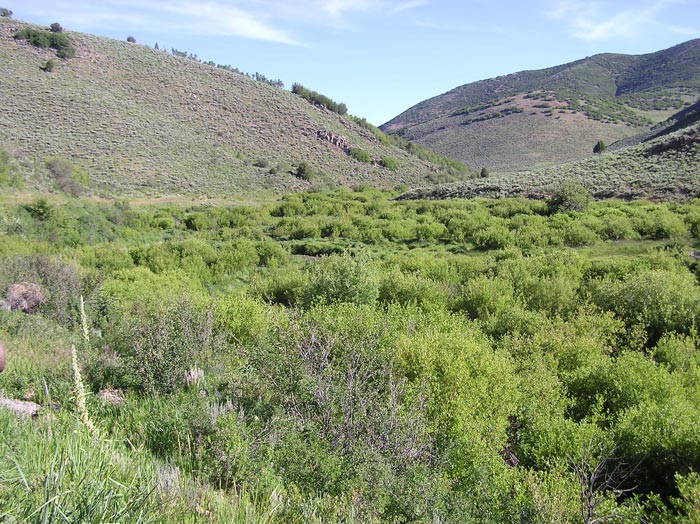 This is a good place for: Gray Catbirds, Willow Flycatchers, Green-tailed Towhees and Fox Sparrows (same as other similar areas along this road).

Farther down the road are more willow wetlands and a variety of fields and sagebrush areas.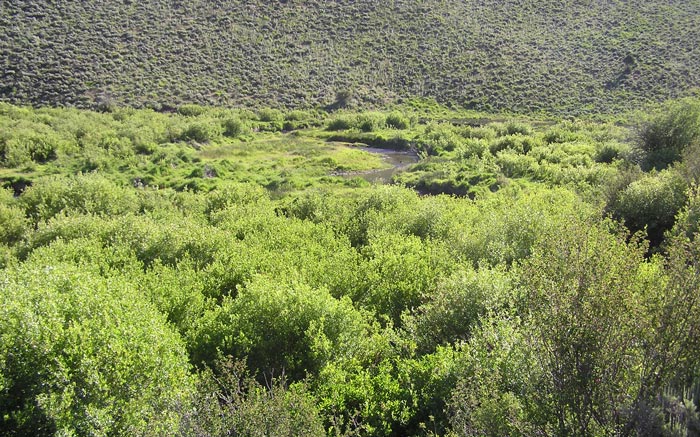 This road continues about 4 miles to the Morgan County border and anther 8 miles or so to the East Canyon Reservoir. American Dippers are seen regularly and in the winter you might see some Rough-legged Hawks along this road.
---
Photos by Staff Photographer ŠUtahbirds.org (2013)

---