---
Richardson Flat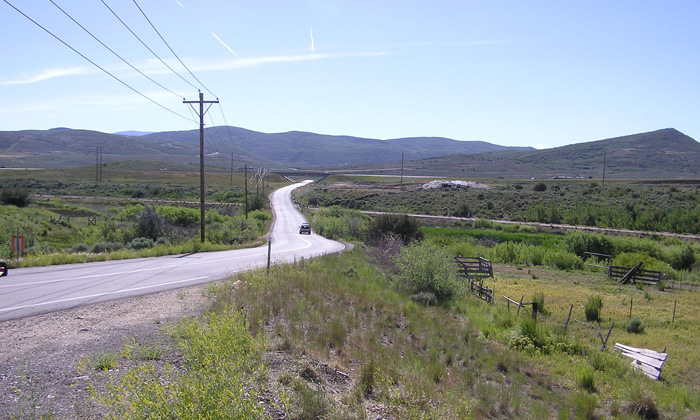 Richardson Flat Road Staff Photographer ©Utahbirds.org (2013)
---
Nearby: Smith & Morehouse Res., Rockport Res., Park City Mt. Resort Trails, Deer Valley Trails
~ Information by Dave Hanscom
---
Directions: Take the Park City / Kamas exit of US 40 (just east of Park City) and go east (on SR 248) toward Kamas. (Set your odometer from this exit - distances will be measured from this point).
Birding: Go about 0.4 miles and pull off to the side of the road.
eBird Data: | Richardson Flat |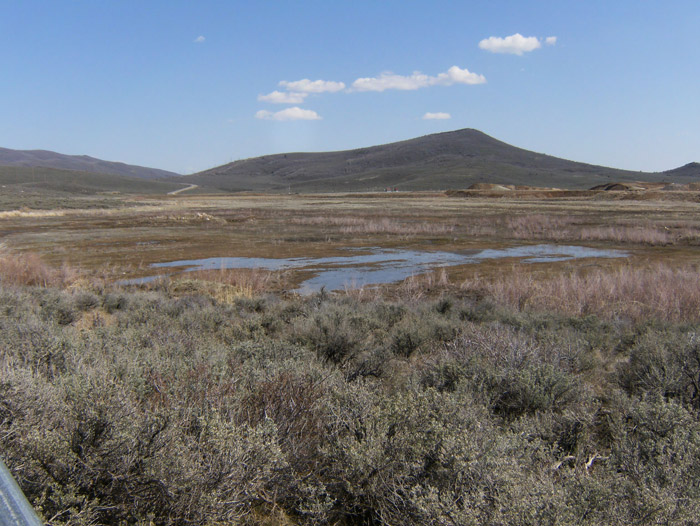 by Dave Hanscom ©Dave Hanscom (2013)
Common spring birds are Spotted and Least Sandpiper, Semipalmated Plover, Greater Yellowlegs, Yellow-headed
Blackbird, and Sandhill Crane.
Proceed down SR248 1.2 miles and turn right on Jordanelle Parkway. (the area around this intersection is in Wasatch County). Go another 0.1 miles and turn right on Richardson Flat Road (13898 North). (This road is about 2 miles long and will "T" into Kearns Blvd. near the Park City exit of US 40 where this loop began).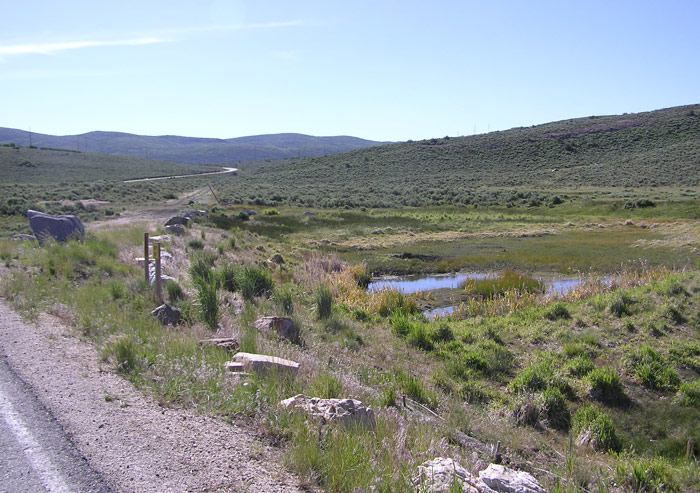 As you skirt the sagebrush-covered hill (in the distance above) watch for Green-tailed Towhees, as well as Mountain Bluebirds and Sage Thrashers

Midway down Richardson Flat road both sides of the road can have transient ponds or flooded areas...
by Dave Hanscom ©Dave Hanscom (2013)
...which can be good for waterfowl and shorebirds at certain times of the year.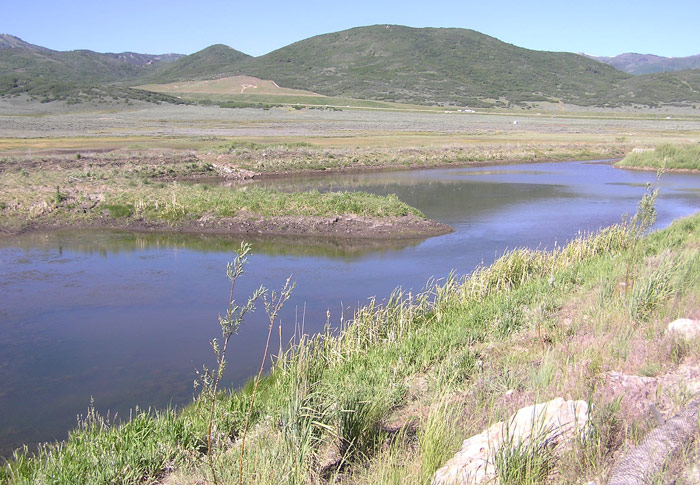 Some of these ponds that are quite deep can remain as other areas dry up. As you continue west beyond the ponds, Vesper and Brewer's Sparrows can be seen and heard in the sagebrush.

As you pass under US 40, you will find some marshy habitat in the low-lying areas.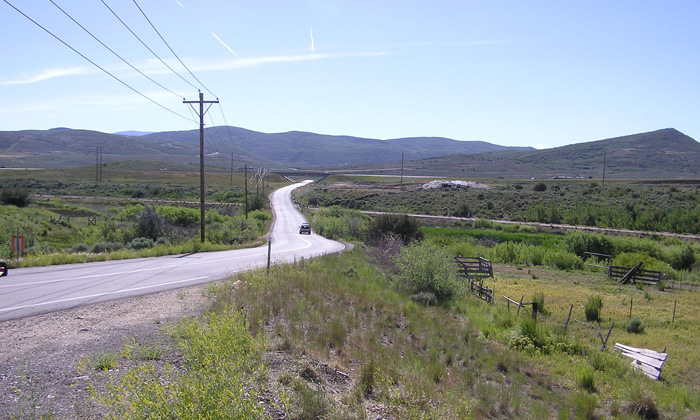 There's a bike path going off to the west that may give better access to a pond with marshes to the south of the main road.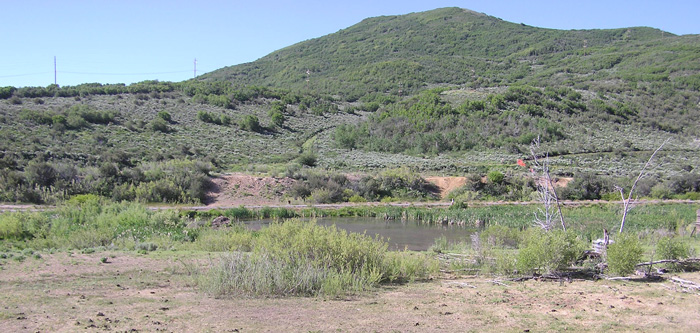 This marshy pond is close to the intersection with Kearns Blvd. which leads into Park City and is the other end of Richardson Flat Road.

.
---
Un-credited photos by Staff Photographer ©Utahbirds.org (2013)

---