Popular Birding Places
Piute County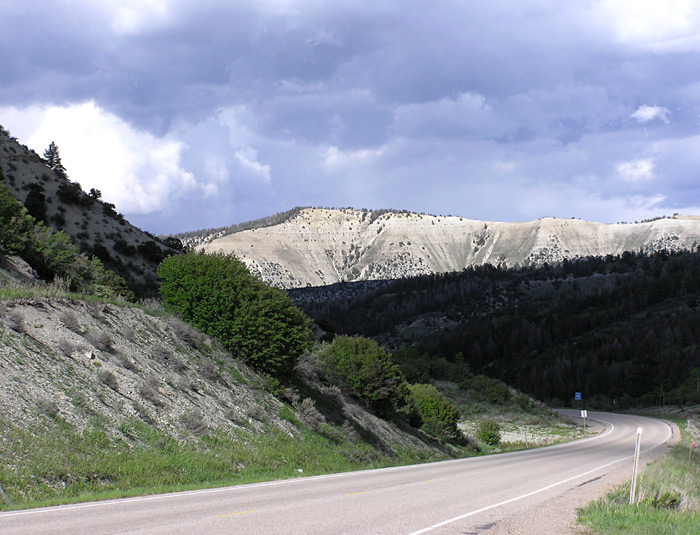 Indian Canyon in the Spring
by Eric Huish ŠEric Huish (4 Jun 2005)

(To print a county map along with this information, go to the Print Center)
---
Bullion Canyon (Submitted by Merrill Webb)
Directions: From the junction of I-70 and UT 89 drive south to the town of Marysvale. In the middle of town turn west (right) onto Center St. (Bullion Ave.). After less than a mile the road bears left and becomes Bullion Canyon Road. After six miles the road narrows into a four-wheeler road. There are a few tables at the end of the "wider road" that could be used for a picnicking.
---
Directions: From US 89 in Junction, go south about 2 miles and turn east (left) on UT 62. Go about 13 miles to the reservoir and Otter Creek State Park.
Possible Birds: Common Mergansers, Clark's Grebe, Snowy Egret, Killdeer, American Avocet, Spotted Sandpiper, Rough-winged Swallow
eBird Data: | Otter Creek Reservoir |

---
Directions: Piute Reservoir is east of Junction. Piute State Park is at the north end of the reservoir.
Possible Birds: Pied-billed, Eared- and Western Grebes, American White Pelican, Double-creasted Cormorant, Great Blue Heron, Gulls, Western Kingbird, Tree Swallow, Brewer's and Vesper Sparrows
eBird Data: | Piute Reservoir -- Eastside | Piute SP & Reservoir (NW side) |

---
Directions: Taylor Pond is located just north of Marysvale on the east side of US89 .
---