On Wednesday October 19th, Tuula Rose reported a Stilt Sandpiper on a mudflat near the Provo Airport dike. The next day Milt Moody took these pictures in the same place and at the same time got these photos of what looks like a possible Dunlin. It was hanging out with the dowitchers and feeding like they do. (Stilt Sandpipers and Dunlins are about 8 1/2 inches long and dowitchers are 11 to 11 1/2 inches long).

What do you think?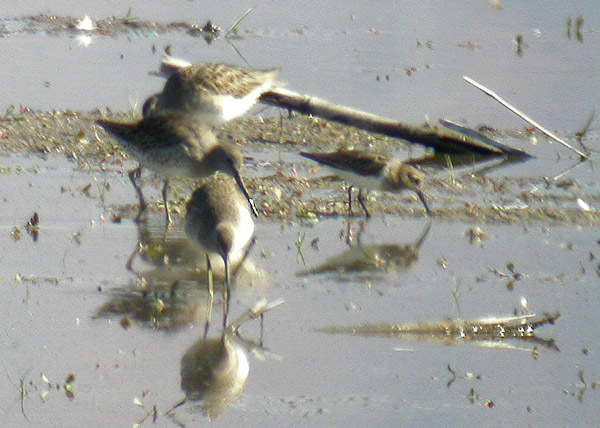 Feeding like and hanging out with dowitchers is a characteristic of a Stilt Sandpiper, but the legs look too short and too dark .(Tuula didn't get a look at the legs).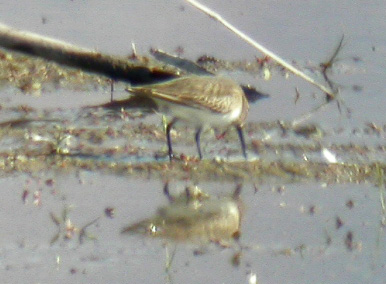 A little different angle -- maybe an expert can tell something from this view.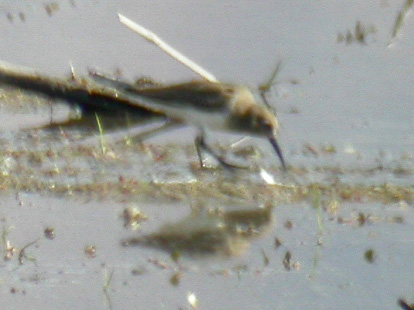 Looking hunchbacked which is a characteristic of a Dunlin.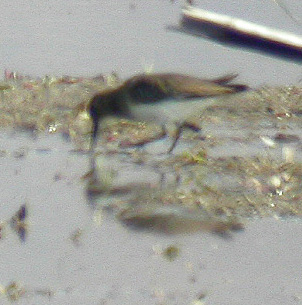 Any shorebird experts that can help us out?

Photos by Milt Moody