Possible Bewick's Swan:
Here are some photos taken by Phil Douglass on 1 Mar 2005 at the Harold Crane WMA near Odgen.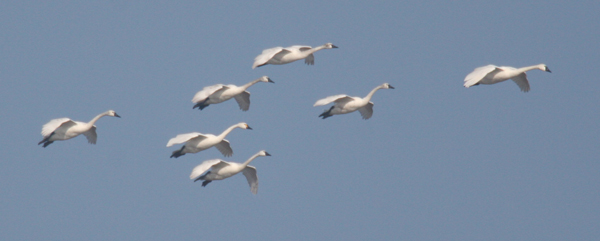 Flock of Tundra Swans with one suspicious swan second to the bottom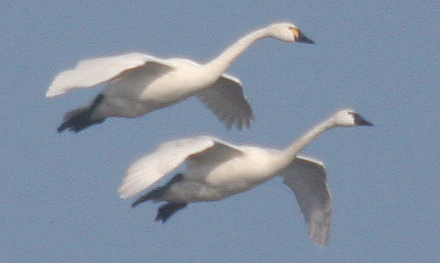 Enlargement of bottom two swans:
Could the top one be a Bewick's Swan (subspecies of the Tundras Swan)?

See photos sent in by Ted Steinke a week later from Salt Creek WMA
about 20 mile north of Harold Crane WMA.