---
Duck Crossing Guard & Photographer
Sent to the "BirdTalk" by Jeff Cooper.

On my drive home from work in South Jordan tonight I came across this little family of Mallards. They were trying to get through a vinyl fence and looking a little confused. Across the road from them was River Front Park, a new group of fishing ponds between River Front Parkway and the Jordan River, just north of 11400 South...

Photos by Jeff Cooper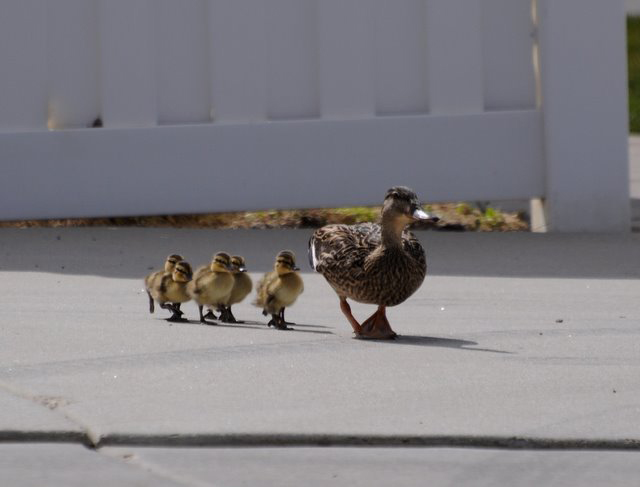 I pulled over to the shoulder and proceeded to coax the little family away from the fence and toward the park....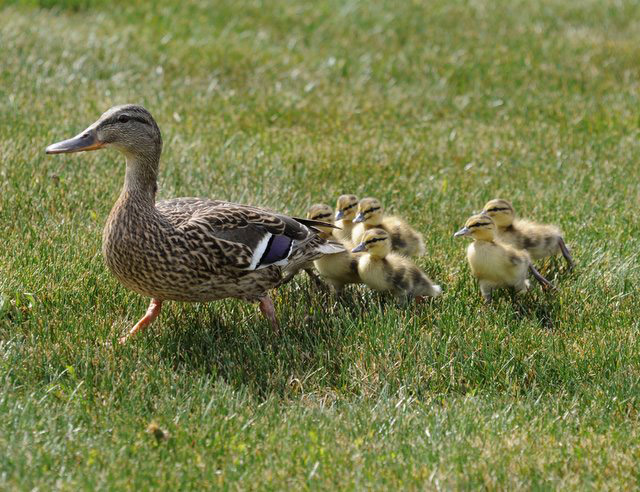 To get to the park we needed to cross the street safely. I appointed myself as the duck crossing guard and sort of shepherded them in the right direction....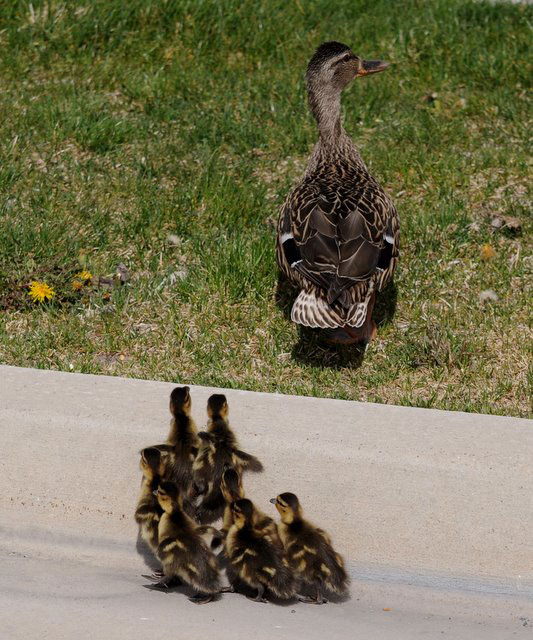 We brought all traffic to a stand still and it seemed many were amused by the site. I am happy to say we got them safely across the busy road and into the field where they could choose a much safer habitat for such a family.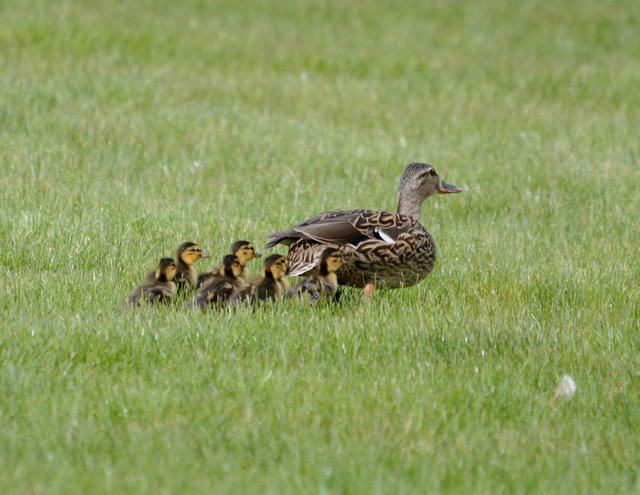 Happy birding and be kind to animals :)
Photos by Jeff Cooper ŠJeff Cooper

---


E-mail: webmaster@utahbirds.org