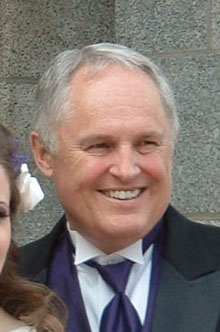 Raeburn Kennard
Draper, Utah
Background: Native of Salt Lake Valley; tax lawyer at Kirton & McConkie; interests include astronomy, French language, photography, ballroom dance (beginner). Married to Suzanne, we have 11 children, 34 grandchildren age 13 and younger.
I am neither an expert birder, nor a professional photographer, but I enjoy capturing birds with my camera. I also enjoy taking astronomy-related photos, and other nature photos.
Equipment: Nikon D40X digital, with Nikor 55-200 mm lens.